Please click here

for contact information for all OMIA staff members. Due to precautions around COVID-19, staff members are working remotely, but will remain available to respond to your questions. Email may be the best method of contact during this time.
OMIA is a trade association with a rich history dating back more than 140 years.
Our membership is comprised of purely mutual insurance companies, known as Ontario Mutuals.
They provide home, auto, business and farm insurance to communities across the province.
Our Mission: To serve and strengthen our mutual insurance community.
Our Vision: Grassroots insurance at the core of thriving communities.

Ontario Mutuals Invest in Community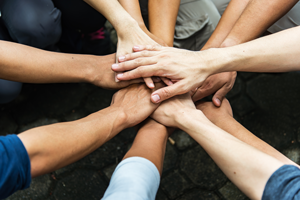 ---
The Mutual Difference
The Ontario Mutuals are a network of 38 independent insurance companies who make up one of the strongest financial networks in the world. They're focused on your needs - because each company's directors are also policyholders, elected by policyholders like you.
Ontario Mutuals are the best of both worlds, by offering local relationships and global strength.

>> Find a Mutual Insurance Company near you!
About the Accessibility for Ontarians with Disabilities Act:
AODA Customer Service Policy | AODA Policy Documentation Availability | AODA Customer Service Feedback Form